Wayne State legacy inspires Harry and Belle Elkiss Scholarships in Pharmacy
Share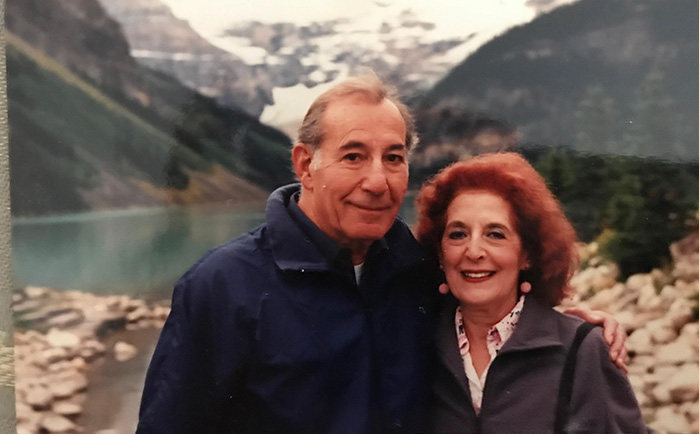 Harry and Belle Elkiss
Terry H. Elkiss always felt that Wayne State University was pivotal in his family's life history. His parents, Harry and Belle Elkiss, met and fell in love as students in what was then known as the College of Pharmacy. Elkiss himself enrolled in the College of Liberal Arts and Sciences and earned an undergraduate degree in political science and history. He went on to a successful, multifaceted career as a teacher, historian, Africanist and editor. But it was the wonderful stories that Harry and Belle shared with their only child about their time as students at Wayne State that inspired Elkiss to create a legacy at their shared alma mater.
Having lost Belle and Harry in 2006 and 2009 respectively, Elkiss wanted to create a lasting memorial to his parents. The Harry and Belle Elkiss Annual Scholarship in Pharmacy, supported by an annual gift from Elkiss, was established in 2010. He also has arranged a generous planned gift to fund an endowed scholarship in perpetuity for Wayne State pharmacy students.
"My parents were children of families that struggled during the Great Depression of the 1930s, and Wayne provided them with an opportunity to achieve fulfilling lives that were largely dedicated to public service," Elkiss said. "By creating these scholarships, I am helping to provide a meaningful and lasting link between their fine education and their successful careers in pharmacy. This is really my parents' contribution to Wayne State."
Harry Elkiss was born and raised in Detroit. As a teenager, he worked for years in a drug store, sparking his interest in being a pharmacist. Harry's employer promised to help pay his tuition to Wayne State's pharmacy program, and he made the most of the opportunity. After graduating in 1940, Harry served as an officer throughout the Pacific Theater in World War II, receiving medals for activities both on the field and in his medical duties. Upon his return to civilian life, he continued in pharmaceutical work until his death at the age of 92.
Belle, also a Detroit native, attended Cass Technical High School and was accepted into Wayne State's pharmacy program at the age of 16. She worked for numerous professors to earn funds for tuition, books and carfare. She also tutored and provided typing services for fellow students. Upon graduating in 1940 with Harry, Belle was the youngest female graduate ever of the pharmacy school, and she continued her trailblazing ways by establishing the pharmacy at Pontiac General Hospital at the age of 23. Later she attained her teaching credentials at Wayne State and taught English, math and theater arts as a middle school teacher while maintaining her pharmacy license.
"Becoming a complete human being is, for all of us, a work in progress, and higher education is a key component," Elkiss noted. "I know these scholarships will assist deserving individuals as my parents would have wished."